Quick View
Jenny from Thebes began its life as many albums by the Mountain Goats do, with John Darnielle playing the piano until a lyric emerged. That lyric, "Jenny was a warrior / Jenny was a thief / Jenny hit the corner clinic begging for relief," became "Jenny III," a song which laid down a challenge he'd never taken up before: writing a sequel to one of his most beloved albums.   The Mountain Goats' catalog is thick with recurring characters—Jenny, who originally appears in the All Hail West Texas track bearing her name, as well as in "Straight Six" from Jam Eater Blues and Transcendental Youth side two jam "Night Light," is one of these, someone who enters a song unexpectedly, pricking up the ears of fans who are keen on continuing the various narrative threads running through the Mountain Goats' discography before vanishing into the mist. In these songs, Jenny is largely defined by her absence, and she is given that definition by other characters. She is running from something. These features are beguiling, both to the characters who've told her story so far and to the listener. They invite certain questions: Who is Jenny, really? What is she running from? Well, she's a warrior and a thief, and, this being an album by the Mountain Goats, it's a safe bet whatever she's fleeing is something bad. Something catastrophically bad.   Jenny from Thebes is the story of Jenny, her southwestern ranch style house, the people for whom that house is a place of safety, and the west Texas town that is uncomfortable with its existence. It is a story about the individual and society, about safety and shelter and those who choose to provide care when nobody else will.   This is what a follow-up to All Hail West Texas entails. But if you think about the Mountain Goats as they were in 2001, when Darnielle wrote and recorded that album on his own, mostly into his Panasonic RX-FT500 boombox, and how they are now as the recording and touring outfit of Darnielle, Peter Hughes, Matt Douglas, and Jon Wurster, you may find yourself asking how. That occurred to Darnielle, too.   "If we're going to do a sequel to a record that was recorded almost entirely on a boombox," he asks, "why not do the opposite and make it as big as possible?"   Decamping to Tulsa, Oklahoma's legendary The Church Studio with Grammy-winning producer/engineer Trina Shoemaker (Sheryl Crow's The Globe Sessions), that is exactly what the Mountain Goats did. Jenny from Thebes is a lush collection of showtunes, pushing Darnielle as a vocalist and the Mountain Goats as a band, broadening their sonic palette once again by leaning into influences like Godspell, Jim Steinman, and The Cars. The resulting album cuts a path that is simultaneously full of allusions longtime Mountain Goats fans will spin entire mythologies from while also being their most inviting record for those who've yet to be converted to the cause.   Lifted by Matt Douglas' horn and string arrangements, the dreamy guitar of Bully leader (and Bleed Out producer) Alicia Bognanno, and backing vocals from Kathy Valentine of The Go-Go's ("Only One Way," "Same as Cash," "Going to Dallas") and Matt Nathanson ("Fresh Tattoo"), the album is a widescreen musical in scope, a melodrama of richly detailed characters and sweeping emotions.   Explaining the title of the album, Darnielle notes that Jenny is not unlike a character from Greek literature, someone on the verge of an unimaginable tragedy whose signs and portents will not make themselves known to her until she finds herself amidst the wreckage. "These things never happen in isolation," he says. "One bad event leads to and is the reason for another bad event. Jenny should know that you can't keep a safehouse in a west Texas town, but she's too wrapped up in the process and has to go through the loss to understand how it happened."   Whether or not she comes to understand how it happened, the events of Jenny from Thebes set Jenny on the run. A woman and her custom yellow and black Kawasaki held in the memories of a vanishing few, someone who held the gate for as long as she could, as a warrior might, before disappearing into the night like a thief.
Quick View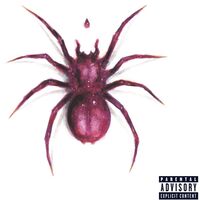 Doja Cat's fourth studio album Scarlet introduces a new era for the Grammy award-winning global superstar that represents a rebirth in her career sonically and creatively.Scarlet shows the artist's versatility as a rapper, with this album being completely written by Doja Cat throughout. This 15 track collection includes the worldwide hit "Paint The Town Red."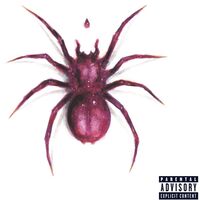 Quick View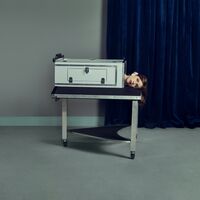 Coke Bottle Clear Color Vinyl. K. Flay returns with her latest studio album MONO. This album features 15 all new songs including "Raw Raw," "Shy" and "Punisher," as well as Irish Goodbye, her collaboration with Vic Fuentes from Pierce The Veil.
Quick View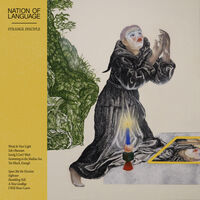 Clear Vinyl. Nation of Language have attracted an increasing, international audience with their danceable and impassioned takes on new wave and post-punk traditions. Their hopeful music-marked by soaring melodies, blinking synth lines, and frontman Ian Devaney's towering voice-is a ray of light in an era of anxiety, cynicism, hatred, and snark. Following the critical acclaim of their 2020 debut album, Introduction, Presence, and it's 2021 follow-up, A Way Forward, Nation of Language return with their third studio album, Strange Disciple. Recorded in the East Williamsburg home studio of their producer Nick Millhiser (LCD Soundsystem / Holy Ghost!), it is the band's first album recorded completely to analog tape. The sonic direction of the record became clear after the band wrote "Sole Obsession," "Spare Me the Decision," and "Sightseer," all groovy, bass-driven songs that deviate from the straight-forward drive of A Way Forward. As their bass lines became more playful and ambulatory, they also relied more on the electric guitar, which had largely been a background element up until this point. Strange Disciple is a spiritual, searching record. We follow a bumpy journey of self-exploration, stumbling on moments of clarity and wisdom, and then getting tripped up again. It's an invitation to both celebrate and mourn, find yourself and lose yourself, reflect on one's infatuations and perhaps even form new ones with these songs.
Quick View
Current CMA and ACM Duo Of The Year, Brothers Osborne will release their 4th studio album on September 15, 2023. This Grammy-winning duo's new album features 11 new tracks including the current Top 20 hit, "Nobody's Nobody." John Osborne of the band shared, "As musicians, we're constantly evolving and pushing ourselves to new heights. With our fourth album, we've teamed up with a new producer, Mike Elizondo, and embraced his approach to our sound and story. Our expectations were already high and he absolutely shattered them. It's exciting to see where this journey will take us and we can't wait to share this sound with everyone. Life and art are about growth and taking risks, and we're ready to take on the challenge." Indie Exclusive White LP.
Quick View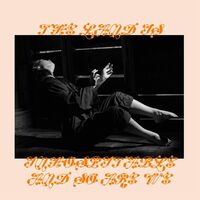 Sometimes, Mitski says, it feels like life would be easier without hope, or a soul, or love. But when she closes her eyes and thinks about what's truly hers, what can't be repossessed or demolished, she sees love. "The best thing I ever did in my life was to love people," Mitski says. "I wish I could leave behind all the love I have, after I die, so that I can shine all this goodness, all this good love that I've created onto other people." She hopes her newest album, The Land Is Inhospitable and So Are We, will continue to shine that love long after she's gone. Listening to it, that's precisely how it feels: like a love that's haunting the land.

"This is my most American album," Mitski says about her seventh record, and the music feels like a profound act of witnessing this country, in all of its private sorrows and painful contradictions. In this album, which is sonically Mitski's most expansive, epic, and wise, the songs seem to be introducing wounds and then actively healing them. Here, love is time-traveling to bless our tender days, like the light from a distant star.

The album is full of the ache of the grown- up, seemingly mundane heartbreaks and joys that are often unsung but feel enormous. It's a tiny epic. From the bottom of a glass, to a driveway slushy with memory and snow, to a freight train barreling through the Midwest, and all the way to the moon, it feels like everything, and everyone, is crying out, screaming in pain, arching towards love. Love is that inhospitable land, beckoning us and then rejecting us. To love this place — this earth, this America, this body — takes active work. It might be impossible. The best things are.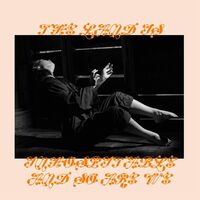 Quick View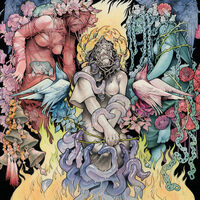 The indie exclusive of STONE LP is a ruby red LP housed in a heavyweight printed inner sleeve inside of a spot UV gatefold jacket with black flood and a four-panel lyric booklet. All artwork by John Dyer Baizley. Produced by Baroness, mixed by Joe Barresi, mastered by Bob Ludwig at Gateway Mastering. Only available at independent record stores.

Grammy-award nominated heavy rock outfit Baroness mark their much-anticipated return with new album, STONE. Their sixth record overall and third released via Abraxan Hymns, STONE finds the Philadelphia-based quartet of John Baizley (guitars/vocals/illustration), Gina Gleason (guitars), Nick Jost (bass), and Sebastian Thomson (drums) streamlining the momentous multi-genre vocabulary of its critically-acclaimed predecessor Gold & Grey (2019). This is still very much Baroness—just refocused for efficiency and rethought as a consequence of stability. STONE's most prominent tracks, "Last Word," "Beneath the Rose," "Shine," and "Anodyne," reflect thoughtfully, groove deeply, and refract tumult effortlessly. They, of course, rock.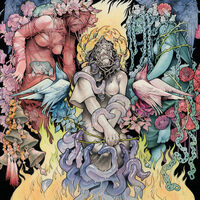 Quick View
Bahamas' sixth full-length album, BOOTCUT, sees Afie Jurvanen lean into his (Alt and Old-Time) Country music influences. Produced by Grammy-nominated Robbie Lackritz (Jack Johnson, Peach Pit) and Dan Knobler (Allison Russell), the album features Country legend (and current Eagle) Vince Gill, pedal-steel maestro Russ Pahl (Kenny Rogers), bassist Dave Roe (Johnny Cash), harmonica player Mickey Raphael (Willie Nelson) and many more.
Quick View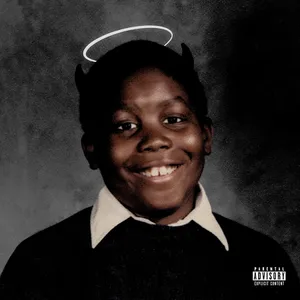 Killer Mike's MICHAEL marks the celebrated MC's first solo project since 2012's R.A.P. Music. MICHAEL introduces the world to the totality of Michael Render, a lifelong rap fiend whose consciousness is steeped in the sounds of community that raised him – multiple eras of southern rap flows, Sunday church service and barbershop discourse. A 14-track album produced by No ID featuring the likes of Future, Young Thug, Ty Dolla $ign, Curren$y, André 3000, 6LACK, EL-P, Blxst, Eryn Allen Kane and more! 2 LP set includes a 24" x 12" pull-out insert.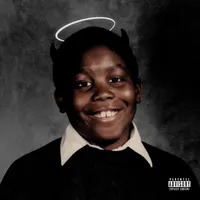 Quick View
The sophomore album from 11x Platinum-certified, 43x Gold-certified, and GRAMMY®-winning rock icon COREY TAYLOR ."I have no fear when it comes to music. None," Corey Taylor declares. "It feels so good to really lean into the things that I've been chomping at the bit to do." Those "things"? The 13 diverse, unforgettable songs on CMF2, ranging from the punchy, timeless first single "Beyond" to "Someday I'll Change Your Mind," a soaring, sentimental stunner with an infectious chorus. The songs move seamlessly from the punk rawness and anthemic rallying cry of "We Are The Rest" to the acoustic lament "Breath Of Fresh Smoke" to "Post Traumatic Blues," which has a wild sensibility that echoes the lyrical topic of PTSD.
Quick View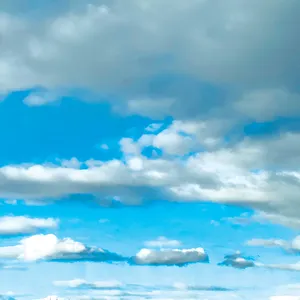 Multi-platinum selling artist Thirty Seconds to Mars makes a triumphant return with their sixth studio album, It's The End Of The World But It's A Beautiful Day. The record heralds a new era for the band, one that not only explores the darker sides of the human experience but the hope as well, an arresting reminder that even in the face of seemingly impossible obstacles, there is still beauty to be found in the world.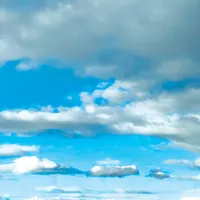 Quick View
3-time GRAMMY® award winning recording artist olivia rodrigo will release her new album, GUTS, on september 8th via geffen records. available to pre-order now.

GUTS was recorded with producer daniel nigro, who also collaborated with her on SOUR, her chart-topping, 4x platinum debut album.

"for me, this album is about growing pains and about trying to figure out who I am at this point in my life and exactly what I want to say in my songs."
Quick View
Anonymous Club is Danny Cohen's candid documentary about the personal travails and hard-fought triumphs of Courtney Barnett, as she rose through the ranks of indie rock during the last decade. A cautiously redemptive portrait, any happy ending reflects the possibilities of fulfillment and stability, not the things themselves. In May 2021, months before the film's release, Courtney Barnett and collaborator Stella Mozgawa rendezvoused with Cohen in Melbourne to shape a score that fit that premise—nothing too obvious or instructive, to tell the audience how they should feel. Barnett found she liked listening to what the duo had made, existing within its reflective gaze. She began sorting through those little instrumentals like amoebic puzzle pieces, figuring out how they fit into a full picture. The result is a seamless series of 17 instrumental improvisations called End of the Day: Music from the Film 'Anonymous Club', soundtrack reimagined as impressionistic sound-art collage. Like Barnett's rock songs, they wordlessly ask hard questions of our softest parts, wondering what it is we really find there.
James Blake - Playing Robots Into Heaven - Republic Records
GRAMMY® Award-winning UK singer, songwriter, multi-instrumentalist and producer James Blake releases his sixth studio album Playing Robots Into Heaven. Playing Robots Into Heaven follows the critically acclaimed Friends That Break Your Heart and sees James return to the electronic roots of his Hessle, Hemlock and R&S records days.

  

Chappell Roan - The Rise And Fall Of A Midwest Princess - Island
Bold pop hooks, sex positivity, honest songwriting and a heavy dose of glitter make up the world of Chappell Roan, the next multi-faceted force in pop music. A technicolor celebration of self-discovery and transformation, The Rise And Fall Of A Midwest Princess tracks Chappell's cinematic journey of falling in queer love for the first time, while embracing all the messy and imperfect moments in-between. Penned by Amstutz alongside Dan Nigro (Olivia Rodrigo).



Bleach Lab - Lost In A Rush Of Emptiness - Nettwerk Records
Bleach Lab proudly call themselves perfectionists. The South London formed in 2017 as a duo of bassist Josh Longman and guitarist Frank Wates, they then recruited vocalist Jenna Kyle before reaching their final form at the start of 2021 with the recruitment of drummer Kieran Weston. After releasing three EPs, they are now gearing up for their debut album Lost In A Rush Of Emptiness, where the band felt free to experiment, always keeping true to their alternative nature. The songs on it are packed with widescreen, dreamy soundscapes that pushed their aesthetics forwards and continued the experimentation that exists at the heart of the project.

  

Carrie Underwood - Denim & Rhinestones [Deluxe Edition] - Capitol Nashville
This new Deluxe Edition features the original 12 tracks including the hit singles "Ghost Story" and "Hate My Heart," plus 6 additional songs including "Take Me Out" and her latest single "Out Of That Truck." Carrie is a true multiformat, multimedia superstar, spanning achievements in music, TV, film, and as a New York Times bestselling author and successful entrepreneur. She has sold more than 85 million records worldwide and recorded 28 #1 singles (14 of which she co-wrote).

  

Jason Isbell - Southeastern 10 Year Anniversary Edition - Southeastern Records



Green Day - Dookie: 30th Anniversary - Reprise



Jonas Brothers - The Family Business - Nettwerk Records



Boy Named Banjo - Dusk - Mercury Nashville

  

Steven Wilson - The Harmony Codex - Spinefarm



Read More
---
---
Free Stuff
---